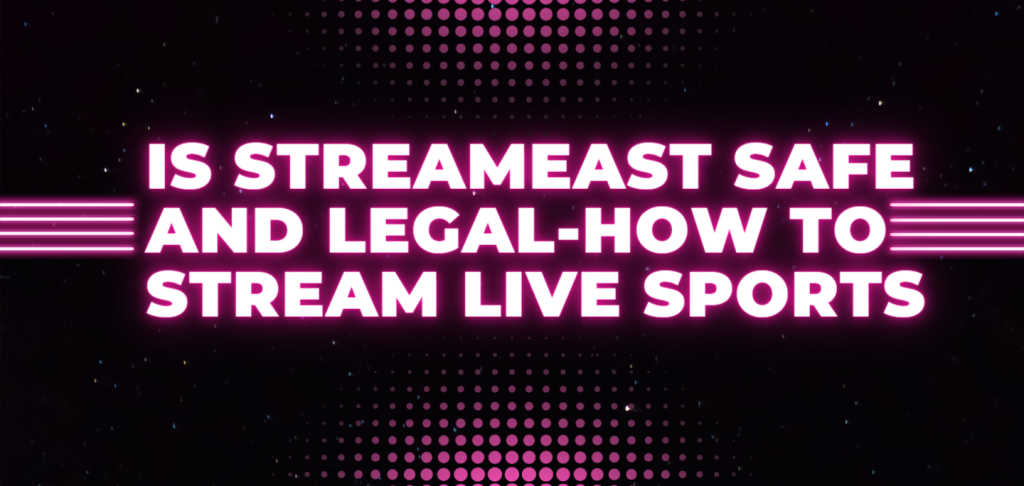 If you enjoy sports, you may want to have access to live streaming of your preferred games wherever you are. A number of streaming platforms have emerged in response to the development of the digital world, and StreamEast is one of them.
You may watch news, games, and events for free using StreamEast. However, due to geo-restrictions on the site, not all nations may access StreamEast's live streaming. In this article, we will discuss StreamEast's legal standing and safety for usage.
What is StreamEast?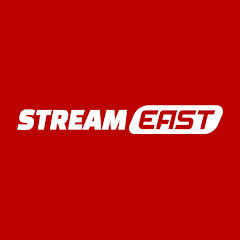 A well-known sports streaming website called StreamEast Live enables viewers to simply watch matches, news, and international events without spending any money. In certain nations, using StreamEast is cost-free, however, not all nations have equal access to the platform. You are allowed to use a VPN to access StreamEast Live, but if caught, you risk receiving a hefty fee.
Who Owns StreamEast?
The actual owner of StreamEast is not known with certainty. You may watch live streams of your preferred sporting events or news stations with StreamEast, which is registered with Namecheap. Additionally, it has been discovered that StreamEast is connected to Cloudflare Proxy, which uses a CDN network to provide rapid material to consumers.
Why use StreamEast?
The site's most enticing feature is that it is completely free to use and has an easy-to-use user interface, despite the fact that StreamEast does not use reputable sources to display live feeds to the viewers. Users may watch short live streams of games, news, and events for free. Additionally, the streaming quality provided by StreamEast is 1080p HD, and it is quite suitable for a variety of devices.
How much is StreamEast Pro?
Users may get a significantly better ad-free experience with StreamEast Pro. Every month, StreamEast Pro costs $2.99. In that case, you may choose a yearly plan, which runs about $29.99 each year. You may also get 45 local TV stations and five live streams at once with the VIP edition.
How to Watch StreamEast Live on FireStick?
By inputting the URL "streameast.is" in your browser, StreamEast Live may be used on a FireStick. You must next take the actions listed below:
Click on the magnifying glass that you will see at the top of your screen.
Type "Silk Browser" into the search box, then click the first result.
In addition, you must launch the Amazon Silk Browser App from the Apps and Games menu.
After completing this step, you must download and install the browser.
Re-open the Silk Browser application and go to the search field.
Follow the URL and hit Enter.
Start using Firestick to stream your favorite sporting events and games.
How to Watch StreamEast on PC?
It Is easy to watch StreamEast on your computer. All you have to do to start exploring is sign up for an account on the StreamEast website. If you are unable to access StreamEast on your PC, it is possible that the site is blocked in your nation and that a reliable VPN is required for access.
How does StreamEast Work?
You can quickly watch most sporting and news events live on StreamEast.com. Although StreamEast does not provide customers with live streaming that is authorized by law, it is safe to use if you can do so without a VPN in your region.
Why do users Love StreamEast?
StreamEast offers a straightforward user interface and is simple to use. Additionally, using StreamEast Live is totally free. Before anything else, you are not even obliged to create an account on the site, and you may use StreamEast without disclosing any personal information.
Is it Illegal to Stream StremEast?
When streaming live, StreamEast employs unlawful techniques. You must make sure that you can access StreamEast in your nation, regardless of whether your government values intellectual property rights highly or not. Use a VPN to access StreamEast if it isn't available in your nation.
How to Use StreamEast in Banned Countries?
You might find it difficult to utilize StreamEast if copyright rules governing intellectual property are strictly enforced in your nation. You must first use a reliable VPN before you can watch live matches and crucial news on StreamEast.
Why Does StreamEast Keep Buffering?
An unstable or unreliable internet connection is the most frequent cause of StreamEast buffering. You must first make sure that your internet connection is reliable. A down server or one that is overcrowded might be the other explanation. Additionally, make sure you have sufficient bandwidth for live broadcasting.
How to Stream Live Sports on StreamEast Live on Any Device?
You must make sure that you are not constrained by geographic restrictions in order to stream live sports on StreamEast Live on any device. If the problem arises, you may use a reliable and secure VPN and choose a US-based server to watch StreamEast Live streaming.
Best VPN for StreamEast
Let us look at some of the best VPNs for StreamEast.
NordVPN
NordVPN offers a 30-day money-back guarantee and has more than 5400 VPN servers spread across 60 nations. The security provided by NordVPNZ is remarkable, and each account is permitted up to 6 simultaneous connections.
PROS
• Ensures total confidentiality.
•Comprises a larger server network.
• Fantastic client service.
CONS
•Desktop apps are tricky.
ExpressVPN
Regarding security and usability, ExpressVPN is among the finest VPNs to use. Excellent and quicker than other VPN servers are those of Express VPN. Additionally, ExpressVPN features a kill switch option in addition to simply unblocking geo-restricted material.
PROS
• Excellent encryption.
• Superior security.
• Provider that is P2P compatible.
CONS
•No labels are provided for streaming servers.
SurfShark
In terms of speed and privacy, SurfShark places itself among the best VPNs. The biggest feature of SurfShark is how simple it is to connect to as many devices as you want at once. Additionally, the SurfShark customer service personnel deserve praise.
PROS
•Excellent customer service.
• Secure and safe.
•Smooth geo-blocked content streaming.
CONS
•Abnormal P2P conduct.
Best StreamEast Live Alternatives
The following are the best alternatives to StreamEast Live.
ESPN Plus

An amazing substitute for StreamEast Live is ESPN Plus. The NBA, TNT, and CBS are just a few of the sports networks available on this standalone streaming service. Along with news and other entertainment channels, ESPN Plus also offers foreign sports networks.
Hulu Plus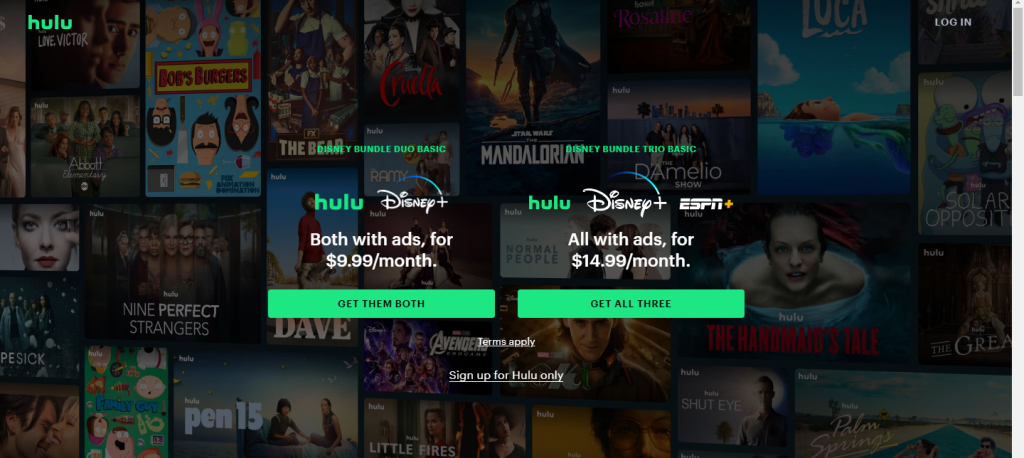 Try Hulu Plus if you can't access StreamEast Live on your device. Live sports streaming options are available on Hulu Plus Live TV. By subscribing to ESPN Plus, you may access the website.
Peacock
Peacock is yet another option for StreamEast Live. The streaming service makes it easy to watch events like WNBA games, Night Football, and Yankees games. Additionally, it is simple to add sports channels to your Peacock subscription.
YouTube TV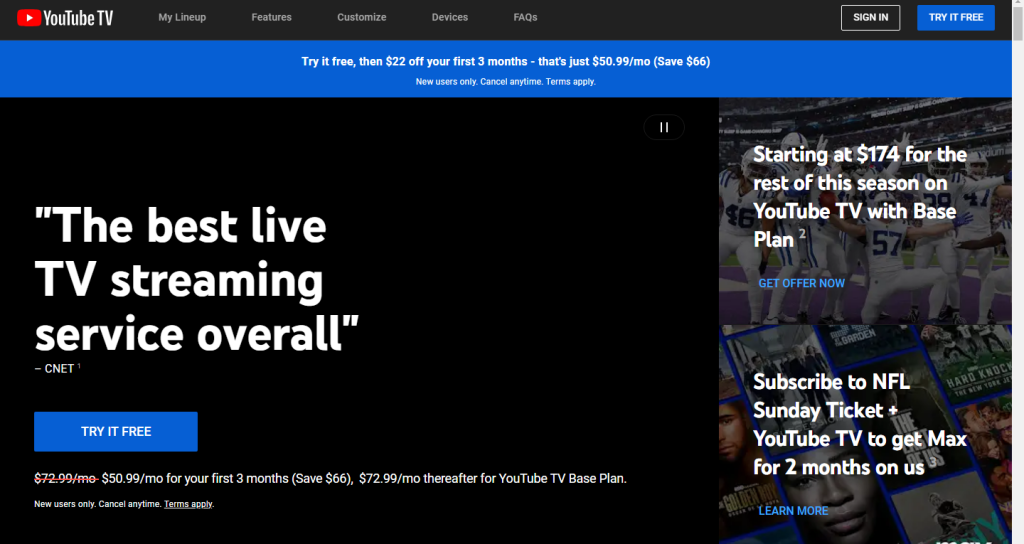 YouTube TV may be utilized as a choice to watch live streaming of your preferred sports, ongoing matches, news channels, and other entertainment channels because of its superb streaming quality and simple-to-use interface.
Amazon Prime Video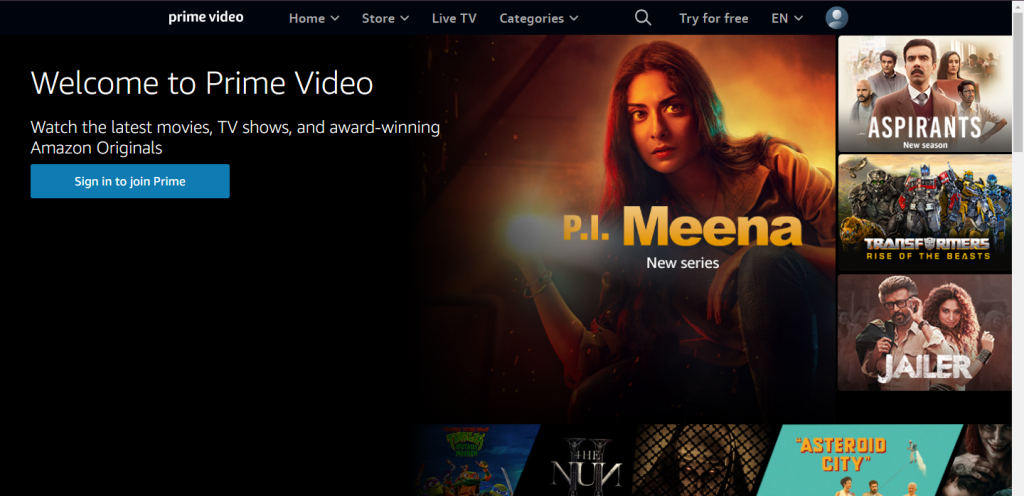 Without Amazon Prime Video, the world of digital streaming would not be able to survive. The streaming service is excellent. A lot can always be found on Amazon Prime Video. You may watch a huge selection of entertainment and drama on Amazon Prime Video in addition to sports and news.
FuboTV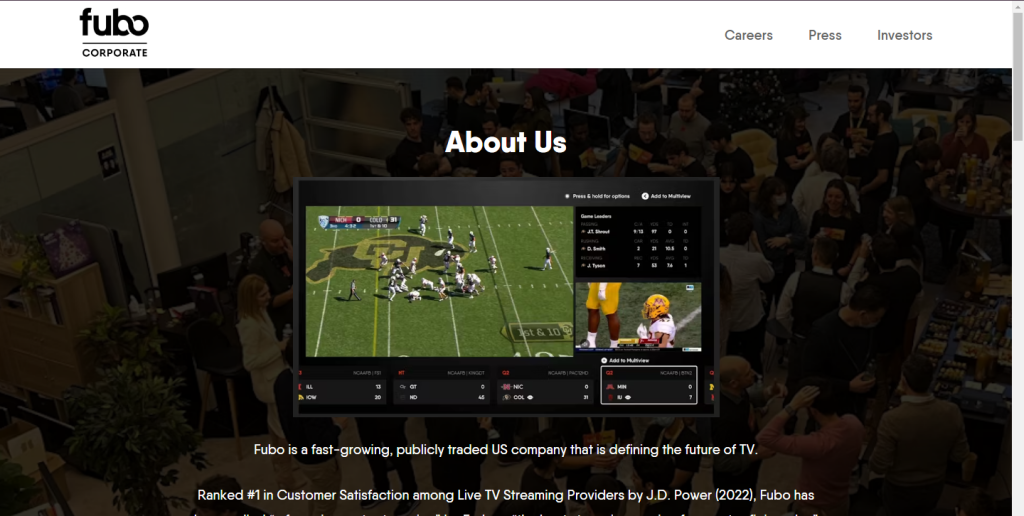 You have the option to watch both domestic and foreign sports channels on your smartphone thanks to FuboTV. You may select to watch anything you want, from NBC to TNT. Additionally noteworthy are the entertainment channels that FuboTV provides.
DAZn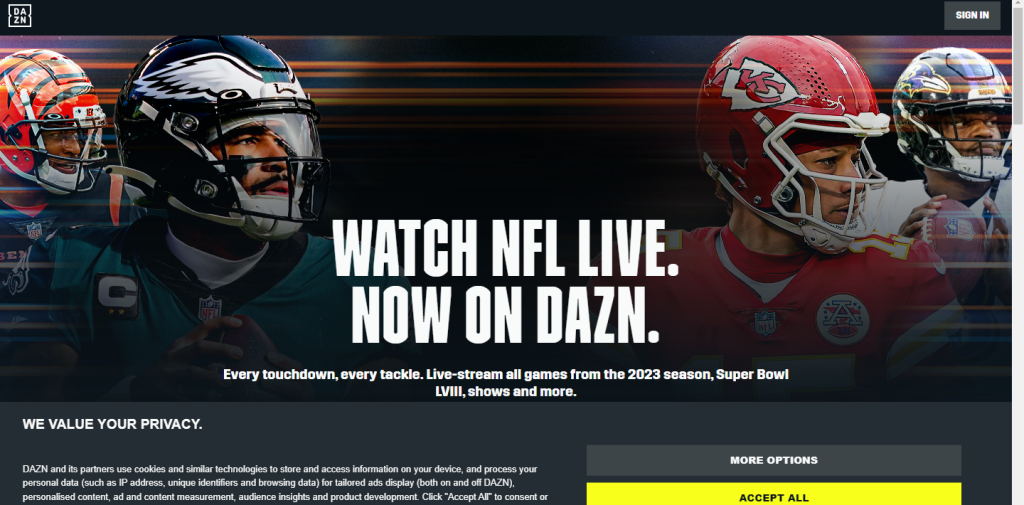 For those who are more into fighting sports, there is DAZn. This channel mostly focuses on boxing- or fighting-related sports. In addition, you may watch live broadcasts of sports like cricket, gymnastics, fishing, etc. On DAZn, one may also find unique stuff.
Sportsurge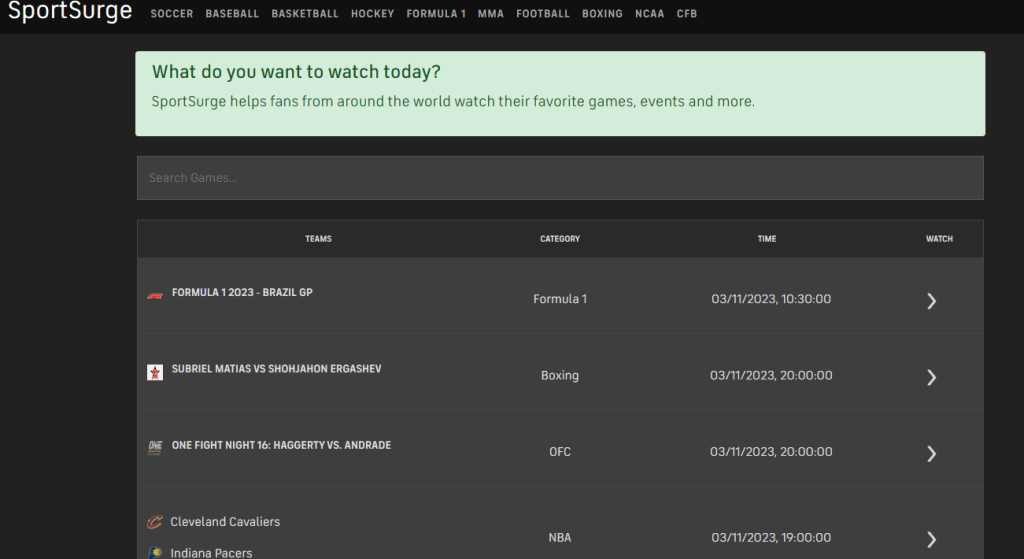 Sportsurge is a good option if you're seeking a free StreamEast substitute that is secure and safe. All of the live-streaming links on Sportsurge have previously been reviewed by the community, making them secure.
SportStream TV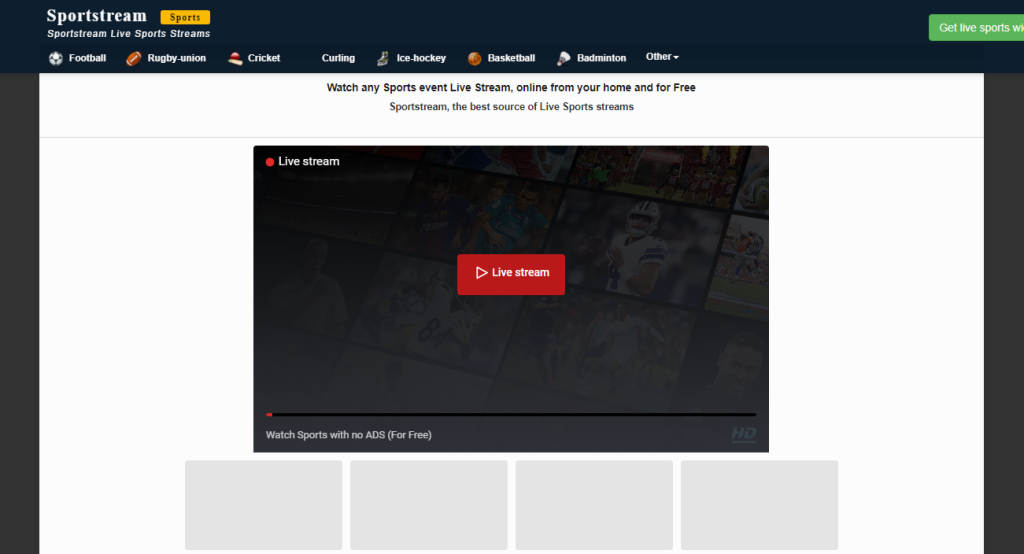 A wide range of sports are available as top-notch live streams on SportStream TV. SportStreamTV will undoubtedly have the sport you're seeking for. The user interface is straightforward, and the visual quality is superb.
BossCast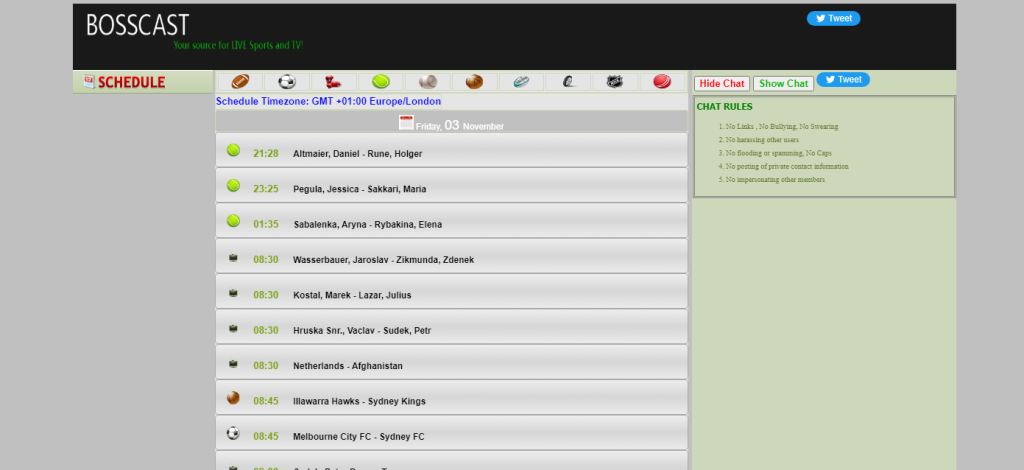 Another great option for free live sports streaming on your tablet is BossCast. One platform will host live sports from many sources thanks to the streaming service. On BossCast, it's simple to find the stream you're looking for.
Crickfree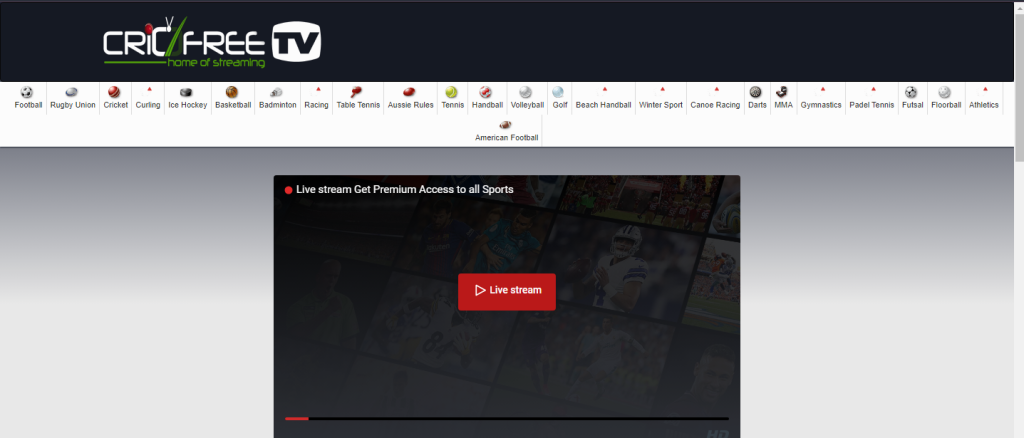 Among the greatest free alternatives to StreamEast, Crickfree is included. You may acquire streaming links for a few other sports, including the NFL and NBA, in addition to enjoying viewing live cricket matches. You could, however, see advertisements while streaming.
Conclusion
The majority of individuals these days are enthralled by viewing and taking pleasure in a live stream of their preferred sport. Even though StreamEast Live is a simple way to get live streaming of many sports, it is not completely safe because it employs dubious means to transmit the live broadcast.